Kenny Daodu
Life is a Journey
President of Congress of Black Women of Manitoba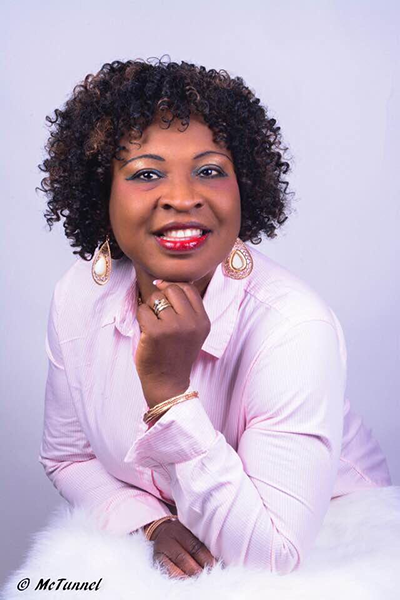 Country of Origin: Nigeria | Current City: Winnipeg
When did you move to Canada? Why did you move to Canada? How was your life like in your country of origin before you moved to Canada?
I came first to Canada in 1990 from Nigeria. I arrived in Winnipeg, Manitoba as a visitor not as an immigrant. I was pregnant with my second daughter, and was fortunate to deliver her on July 1, which was the Canada Day. My brother who was living in Winnipeg at that time suggested that I should travel to visit him and use the opportunity to have my baby born in Canada when he travelled to Nigeria for a visit himself. It was a great opportunity for me and I was very excited as I planned to make the move. My brother Bob did the paperwork to obtain my visiting visa. It took less than two months before we left Nigeria as I was very close to delivering my baby.
It is very important to note that, my husband and I had always thought about raising our children outside Nigeria before the suggestion came about. Only we were not so sure how it was going to happen. My brother who had lived in Winnipeg with his family had mentioned how beautiful Canada was as a country. He told us how organized and friendly people were and how peaceful life could be. My husband and I already had a three-year daughter that was born and being raised in Nigeria. So here came the opportunity to move to Canada to fulfill our dreams…Raising our children abroad and getting educated. Going to school and getting well educated is one of the biggest things for us in Nigeria. Parents    strive to be formally educated, and always wish that the children even get better educated than themselves. The benefit of education is to improve lives, live longer, fuller, and happier lives as learned and knowledgeable individuals. It allows us to move further in life. Our children are our future and that is very important to us. Our children are our future and we believe that it worth the sacrifice to invest in their lives.
I was a school teacher back in the days and was living comfortable with my family. Nigerians love to be well positioned but the future of my two children was the biggest reason for settling in Canada, so they can have better lives and be able to fulfill their destinies. Here came my new journey and the challenges of finding a pathway to successfully achieve my dreams…a better life...better future for our children!
What was your first impression when you arrived in Canada?
Before I agreed to leave my husband in Nigeria and travelled to Winnipeg, Nigerian politics was getting very though and dirty. The political leaders were not doing too well about the education of the children. Life was becoming tougher for common people while the rich kept getting richer and the poor were worsening off. People were facing a lot of hardship to feed their families and many people were struggling to make ends meet. I was not feeling too comfortable with the economic situations in Nigeria though I was not seriously affected. I had a teaching job and a small business on the side. Life was becoming a struggle for common people and some were dying poorly.
When I arrived in Canada on this sunny afternoon in 1990 with my three-year old daughter, heavily pregnant with my second baby, I found peace and love in the whole environment. Weather was pleasant, people were very friendly. Right from then, I told myself that I was not going back. I wanted to stay and live here. People were very warm and respectful. We settled to stay with my brother and family. I found a good church to attend close to the house we were living and the members welcomed us with open arms and made us part of their church family.
My impression after arriving in Winnipeg is like 'Yes, I am home!'
What were some of the challenges you faced when you moved here?
My visitor VISA expired after six months after my arrival.  Since my daughter was born, the desire to continue to extend our stay became powerful. She is a CANADIAN...so I believed. I did not realize that I had to renew my visa in order to keep staying in Canada.  I had personally thought that because I had my second daughter born in Canada, will make it easier for me to obtain my permanent residency PR and I could start looking for jobs. That was not true.
I had walked into the immigration office one day to ask if I could process my PR and I can start to work. I took my daughters birth certificate along and there I was told that I was a visitor and my visa had expired and I had to leave Canada with my firstborn daughter immediately.
Immediately, the immigration officer warned. Leaving Canada was not an option for me. The biggest challenge was that I did not want to leave to go back to Nigeria again with my two children. I cried and cried and pleaded with the immigrations to allow me to stay but got denied. I was asked to leave the country immediately. Some members of the church that I was attending (Brooklyn Mennonite Church) and the pastor became aware of my predicaments and got involved in my case. They  wanted to help to sponsor me and my first daughter and nothing was working for us at this time.
While going through the immigration hearing and processing, I had to fend for myself and my daughters. I was living with my brother and his big family at that time and things were getting rough for us. The choice is between leaving and staying back to raising my daughters in Canada.
So, I endured delivering the newspaper and flyers to over 200 houses in minus 45 degrees weather condition during winter in our neighbourhood. That was my first job to wake up very early in the morning to deliver and go back in the evening to collect money from the people who subscribed before my own commission is paid. I was not allowed to work as a visitor in the country.
Part of what I was doing was restaurant cleaning, washing floors, and there were times that I was not paid. I had to watch out not getting caught by the immigrations. Hun!!
The biggest challenge was with immigration. Immigration officers of those days were not nice, or perhaps they were just doing their jobs.
A time came when the immigrations would not allow us to stay longer and they planned to deport us to Nigeria after so many hearings. Then I planned to travel to London with my two daughters, and the Mennonite church bought our tickets to help us to leave in order to avoid deportation.
On the day that we were set to leave for London to join my twin sister, as we were boarding our flight to London, two immigration officers accosted us and insisted that we were not going to London but be deported to Nigeria. I believe they must have been monitoring and following my movements without my realizing this.
The officers handcuffed me and they wanted to sent me to jail while I watched my two daughters taken away from me.  They insisted that my second daughter can stay in Canada, and when she turns eighteen, she can sponsor me. Nevertheless, I was ordered to leave Canada with my first daughter. It was a Friday night and I was sent to the remand jail for four days. Unfortunately, I had to wait until the following week on Tuesday to get bailed out. Since I refused to return to Nigeria with my two daughters, through another arrangement, we got deported to Jamaica.
The decision to be deported to Jamaica is another big story on its own to be told another time. Jamaica was never anything or anywhere that I planned or dreamt about at the time. I landed in Jamaica, deported with my two daughters and started processing our documents to return back to Canada. I cried and prayed for God to keep me and my children in Jamaica and then remain faithful because I was doing this because of the promise of a better future. It took almost three and half years before we obtained our Permanent Residency in Jamaica to return to Canada. While in Jamaica, I took up a teaching job at a private Girls school while we waited for the processing to be completed. We found favour from God and lived comfortably amongst the people without fear and tribulations. I enjoyed teaching in Jamaica. We had opportunity to travel to different Caribbean Islands.  Jamaica became our new found home and country. After receiving our PR, I returned with my two daughters back to Canada to face life anew, and the struggle continued. Coming back to Canada came with challenges of being a single mother raising two girls.  At least I could get a job and go to school now but what was next.
I started a fresh life of going back to school - full time to upgrade myself in order to fit into the Canadian system, and at the same time, I was working two to three jobs. I refused to go on social assistance. I was determined to work hard and become successful in my endeavours. Life was very challenging settling down the second time. I had to work and go to school at the same time and it was not easy to go back to school full time. School system was totally different for me. I had to be taking classes with teenagers that I used to be their teacher in Nigeria and Jamaica. I learned to type and learned about some computer skills. I was not very familiar with the computer, so I took lessons and courses.
Nothing was going to be done unless I developed and blended with life in Canada. I became a pro in my studies and I became very proud of myself. I graduated with a diploma from the Red River College. I received diploma in Hotel and Restaurant Management and started working in hotels and other outfits right on. It was unfortunate that I could not pursue my teaching profession because, I had to set my priority right. I was a single mother and needed to be able to take care of my children.
My husband was finally able to reunite with us after eight years of separation. We both started to join hands in raising our two daughters. Coming to stay and live in Canada was another big challenge for me and my husband tried to overcome. Some many things had changed and we only had to keep moving on trusting in God. Life was not easy but we had a focus to keep investing in the lives of our children.
I started working with the Child and Family services while in college and took a permanent job working overnight and still able to attend and completed my program from the Red River college. I proceeded working with the Winnipeg Regional Health Authority (WRHA) overnight for the   twenty-four years. I had used my daytime running my own restaurant Tomi-Tola's, doing house cleaning service, baby minder/nanny, hotel hostess, real estate and politics. Seriously, I had known nothing but hard-work. No Saturday,  No Sunday.
Was there any support from the community to help you integrate? If yes, what were they? If not, how did you survive?
From the beginning, before I obtained my papers, I received a lot of support from Brooklyn Mennonite church, the church is now folded up. Though we came as visitors at that time, they were very welcoming and encouraged me to get my PR. Some members will volunteer to look after my daughters and drive us to different programs. They helped to buy our tickets to London and sent money and gifts to us when we were living in Jamaica. They were such a blessing. After we returned from Jamaica, some of the members welcomed us back in Winnipeg. They would pay us some visits and buy some groceries and find about our welfare.
We were also able to integrate with the support from family and friends that I used to know. Now that it was our second time relocating, I was more familiar with the system. I could do some regular or basic transactions like banking, health care, transportation and housing. The issues were more of adjusting and start life all over again in Winnipeg. Prayers and encouragement from my parents helped a lot. A big thank you to my late twin sister Taiwo who was living in London and helping financially and my brother Bob and family.
What do you miss most from your country of origin?
I missed my parents a lot. I used to be the pet child, we were six children - four boys and two girls, and I was the closest to my parents. I was always going home to visit them when I was still in Nigeria before I travelled out. I missed my parents and family and my husband and I missed my social life back home.
Since coming to Canada, have you visited your country of origin? What was your first impression of going back? How did it feel?
Yes, I have visited Nigeria and I found things had changed. I started complaining from when I arrived at the airport about most things I saw not to be right. I could sense the different styles of living. I already got my voice to speak up and I knew my rights, which I never knew back in my country. However, people kept reminding me that Nigeria had not changed and that it was me who had changed.
I could not cope with so many things that I thought should have been basic entitlements for common people e.g. having a power supply (electricity). I could not adjust to the fact that they had to switch on the generator for light. So sad that that there was always shortage of power all the time. No clean water supply, everyone has to provide their own water for drinking and cooking. Here in Canada, water runs every time in the house but that was not the case back home in Nigeria. Overall, my impression when I got to Nigeria was not very impressive because I could not adapt to the changes in me and to the conditions, I found in the country, having left so many years.  The weather was so hot and very uncomfortable for me. I had to watch and be careful what I was eating. My family tried very hard to make me comfortable, I had a great time meeting with families and friends that I have not seen since I left Nigeria. That was comforting but also had to visit some sick relatives, which was a bit sad for me to listen to some of the problems that people were facing. I still feel hopeful for a better life in Nigeria.
What was your occupation in your country of origin and what is your occupation here in Canada? What have you accomplished so far and aim to in the future?
I was a schoolteacher back in Nigeria. I was teaching in a secondary school and life was good. I had a good education coming from home. I moved to Canada and I had to start all over because you cannot use your certificates here. Considering the circumstances surrounding my immigration, I had to change profession from being a teacher. I wanted to go into nursing but, I could not because it would be too difficult to leave my daughters too long.  I could not get into my teaching profession so I had to settle for hotel and restaurant management. That brought me even some pleasure of owning and opening my restaurant in Winnipeg.
I opened my own restaurant and it was the first Nigerian restaurant to open in Winnipeg. The name of the restaurant was 'Tomitola' named after my daughters to show that we have a culture and we can achieve anything, we can do business, and be successful in Canada. I had the restaurant for about five years before the Conservative Party pulled me into politics. I also did some real estate after I took classes in real estate. I was actually doing real estate while running the restaurant, and going to work overnight.
For years, I have been involved in different areas of work. I did house cleaning, I did nanny jobs, and until to date, I still do my home care job. I am an activist and I am involved in the Manitoba Government and General Employees' Union. I am one of the executives of home care; I am the president of Congress of Black Women of Manitoba.
I have my own leadership project going on and I sit on board of different organizations. I am very passionate about imparting knowledge on to people and believe that we can always reach our goals if we have a focus and trust in God and giving back to my community.
I am 60 years old now and when I look back on my life, I am very thankful and proud - I have done very well. I think am not stopping anytime soon, I am going to continue to be involved in the community. With my leadership and speaking project, I am hoping that our African community will continue to grow in positive directions. My biggest dream right now is to inspire people more and add value to their lives, not only to my black community but also to the society.
I am not aspiring to become anything else right now because I am thankful for how far God has brought me. I have two beautiful and amazing daughters; one is a medical doctor, a surgeon and the other one is becoming a lawyer soon - she has two Masters in sociology. How proud I am for to be a mother to these amazing women. Feeling so blessed that they are independent on their own. They are very focused and very hardworking. God keep and bless them.
I am very thankful for the opportunities that Canada has offered me and my family, to be who I am but I want to give it back to the society. I will continue to grow in God's wisdom and pray for many healthy years ahead.
What steps did you take to achieve the occupation you are currently in?
When things seem though, I never stopped dreaming about achieving success. I never stopped working and focusing on the bigger picture ahead of me. I have been a jack of many trades. I have no particular occupation for so many reasons.

I was once a school-teacher that turned into a newspaper carrier, business owner, restaurant owner, health care aide, politician, real estate agent, house cleaner, dish washer, nanny, hotel hostess..name it. I tried my hands in so many directions, just as how far life will take me to achieve my goals in life. Yet, I was always clear about what I wanted in life. I seize the moment, take chances. Sometimes I fail and lose and sometimes I hit. I am not afraid to make mistakes. I am very good at aiming high but start low. Keep on keeping on, no matter how difficult some situations are.
One of the goals is to raise my two daughters well and allow them to get good education so they can live independently and have bright future. And that was why I sacrificed to live in Canada in the first instance. I tried my best not to lose my tract and believe that everything is possible with God. I can be successful in any career I chose. Yes, I can do it!! I believe God has a purpose for my life. Any regrets? Not really. I AM PROUD OF MYSELF AND I AM THANKFUL FOR WHO I AM TODAY.
How has your life changed since moving here?
My life has changed very well. Maybe, if I were to be in Nigeria, my life would have been very miserable. I would be miserable because the country is not stable right now; teachers are not properly recognized, and they do not pay schoolteachers their salaries for four to six months. Things like that cannot happen here. I am very proud to be a Nigerian and at the same time, very proud of the opportunities Canada has given me to achieve my dreams. Canada has given me opportunities to go into politics, real estate business, start my own businesses. I have so many reasons to be thankful today. Yes. I have a "Voice". I can speak up and I know my rights as an individual. I am able to be myself without any fear.
What advice would you give to newcomers in Canada?
If you are coming to Canada to stay, I will say do not give up, have focus, and embrace it. Things could be difficult or the ways you are expecting it at the beginning but you have to know that you are making a choice for a better life for yourself, and life becomes better for your family as well. You have to endure the pains that come with your settling down. Ask questions about your new environment and look for resources available and around you to settle you comfortably. It is about giving it time. Everything will be fine and okay.
Learn English in case you are not coming from an English speaking country. I had to go back to the basics when I got here because I had to go back to school. More so, try to embrace the culture here and do not forget your own culture. Do not ever forget who you are.
What advice would you give to people back in your country?
For people who are back home, they don't know how things work here, for instance, the difficulty in finding jobs based on someone's' profession from their country of origin. People also do not understand all problems associated with settling down, especially when, you come with your family and children. We also have the cold weather to deal with.
People back home should know that you are starting from scratch, low level, the lowest level for that matter. Here you have to work to earn, you have to pay bills. There is no free money in Canada. We sweat for every little dollar we make. Also, they should be encouraged to know that Canada is a place where we find peace, and where we also make ends meet.
Keep praying for Nigeria to remember the children, our future!! Children are our next generation. Care should be taken in order to build them. Education must be the priority of the government.I believe that the politicians can do better in developing good programs to assist schools at different levels.
What advice would you give to Canadians on how to relate with immigrants?
First, we have to believe in ourselves because everywhere you go; be thankful for the opportunities that you have to be living in Canada. Don't take it for granted. Canada is more welcoming than in other countries. For us as immigrants, we need to believe in ourselves. You do not allow all the negative things people tell you to affect you. You develop your own self. If we listen to the negative going on around us, we will not be able to get anywhere in life. I tell my children, `hold your heads up and know who you are!! Stay focused.
Finally, life is about living. It's a journey that will be filled with opportunities, hardship, heartaches and your courage will be tested. We have different directions that life will lead us. There will be storms and difficult times. BE MOTIVATED and DON'T EVER GIVE UP on your dreams.