Canada Gave Me a Second Chance
Name: Patience Ekuma
Country of Origin: Nigeria
Current City: Winnipeg, Manitoba
---
Patience Ekuma – a loving mother two amazing children, a wife, a business owner, and a pillar in her community.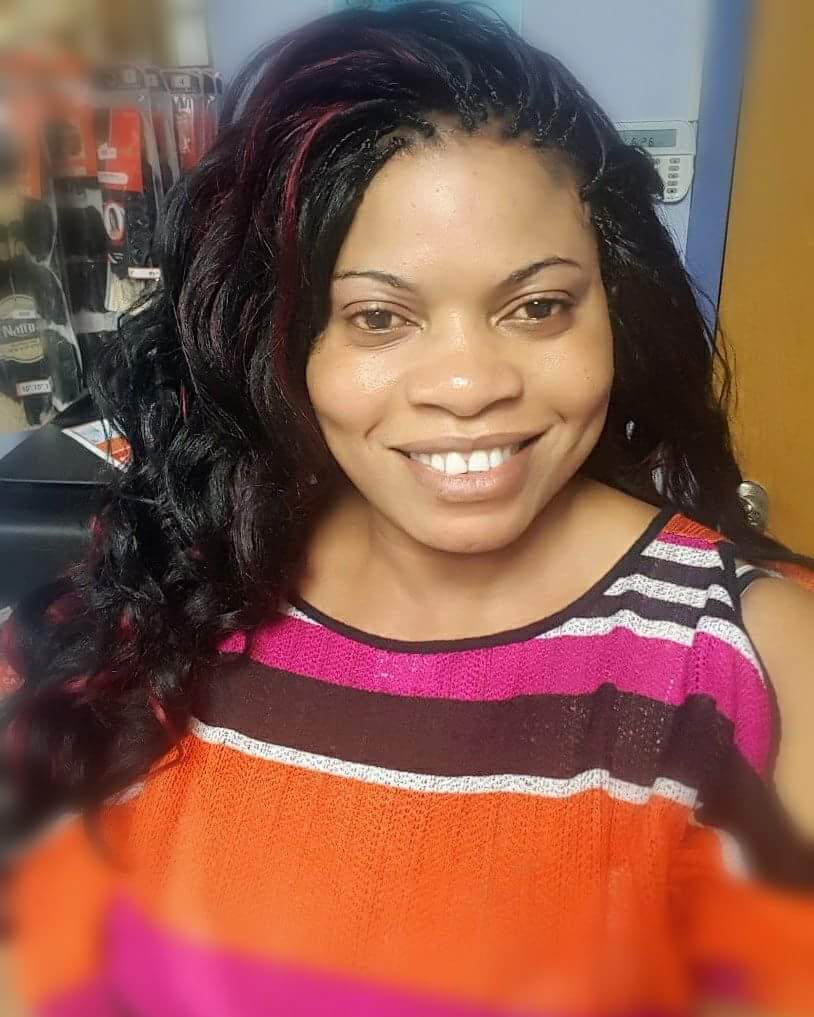 Background
I came to Canada in 1999 from a refugee camp in Benin because we fled Nigeria when the government killed my brother. My brother's name is Baribor Bera and was one of the (MOSOP) Movement for the Survival of the Ogoni People activists.
Between 1990 and 1992, Ken Saro – Wiwo founded MOSOP a movement that was fighting for the rights of the Ogoni people using non-violent means such as publication and mobilization. The president of Nigeria at that time was Sani Abacha. Unfortunately, the government found a way of bribing some of the Ogoni leaders and infiltrated the movement. I do not know what happened, but some of the movement members were killed while sharing the bribe money from the government. The government started arresting all the leaders and other people who had nothing to do with it. The government sent soldiers to our village, they raped people, burnt houses, did many bad things, they lynched some people, and destroyed a lot of property.
My family escaped and we hid in the bush where we were living and sleeping for a couple .of months. At the onset of the chaos, they did not capture my brother as he was hiding in the bush but they kept on looking for him. My brother got tired of hiding and staying in the bush and that is how they arrested him.
One day, we woke up and President Abacha had killed the MOSOP activists, including my brother by hanging. Before they arrested my brother in the same month, my mother died and I gave birth to my daughter at my mom's burial. After that, I was running around while escaping the government with just a few months old baby. Before I fled to Benin I was lucky to leave my daughter and sister of my biological father who was not married to my mom before she died.
Life in Benin Camp
Life was not easy, but we had to keep on surviving. For single girls without any family, we were grouped in the same tent. We had a single meal a day. Girls were vulnerable to sexual predators. Life in any camp is not easy. We were many Nigerian refugees at the camp and luckily, with the exposure to the western world, countries such as Canada, we were resettled in Canada, USA, and other countries.
Canada.
With my coming to Canada, I felt like God had given me a second chance in a way. Sometimes things happen for a reason but do not deliberate on your past because when you do, it always brings you back. What happened in the past cannot be changed, but with the new chance I was given, I can change my future. When I first came here, I did not have a grade 12 certificate with me even though I had completed it. Amidst the fleeing, I did not bring my certificate so; I had to retake my grade 12. While I was enrolled in full-time grade 12 school, I was also working a 12-hour shift with the Total Care Agency. Sometimes I would go straight from the job to school or school to work.
After high school, I wanted to go to Nursing and I was going to enroll in Health Care Aid before I go for Nursing. I used to braid people's hair on the side and my clientele was increasing. I then had to re-evaluate my choice of profession because I did not want to go into Nursing because X, Y, and Z were doing it. I prayed about it and my conviction was that I did not need to go into nursing so I pursued business.
Becoming a Business Owner
During the process of starting my business, they brought my brother's bones because his body was still with the Human Rights in the States for the reason being that they couldn't differentiate which body belonged to whom because after they were hanged they piled their bodies together and poured acid on them. In 2016, they brought a bone back and I had to go back to Nigeria to bury my brother. Because our houses were burnt down, I had to rebuild our house so that people who came for burial had a place to stay. By the time I came back to Canada, I had accumulated so much debt and it kind of held me back. I was stuck again and I did not know what to do. I believe God is always in control even when I did not have money to start the business. I did not want to give up on my life because of the circumstances and conditions. I went ahead and opened my business without any loan. I believed as long as I am persistent and hard working, God will always make a way for me. I rented a place and started with nothing. I just picked the small hair extensions I had at home and put it on one side of the shop. Many people thought I would not succeed because they saw how empty my business was.
I went to the apprenticeship office to take a test, but they would not accept hairdressing from another country. They suggested I go to school for that. I then inquired about braiding and because there were no rules in Canada requiring people to first go for training, it made it possible for me and my business to start. I started braiding my clients and gradually, I became what I am today without a loan. All this was possible because I believed in myself and by God's grace; I have succeeded. I own Bura International Beauty & Hair Supplies on Pembina Highway, Winnipeg.
Advice to Newcomers
Do not look at people and admire their lives. Focus on you. You need to know your plans, goals in life. When you know what you actually want to be, work on it. Do not go into Nursing, Law, or Medical School because someone else is doing it.
Also, never give up; always keep striving, one day you will make it. There is a saying that a man falls seven times, but he rises up again.
Another thing that brings down some of our people in our communities is competition. You find someone who has been here for a long time and you do not know how he/she got where they are but because of jealousy, you want to be like him or her. Do not compete, just look for ways to better yourself If you do not know something asks for help, guidance. There has never been a tree that grows in one day. It grows gradually and so you will get there.
Something that has affected many of our youth now days is that they join the wrong crowds and forget what brought them here. The kind of groups a person hangs out, especially our young ones affects them either positively or negatively. Being new in a country people are vulnerable and in the end, some of the friends they hang out with influences their actions good or bad, so choose your friends wisely.
You know back home, we tend to think developed countries are the lands of honey where money flows and easy to get. We think we can move to these countries and get rich. So many people come with so many high expectations and they do not see all the things they used to see on TV or hear about. Some people get frustrated and do not want to start from anywhere lower than what they had set up to do. They forget one thing, perseverance, working hard, and start from the bottom and build up no matter your education background from the country you are coming from. Whatever you want you to have to work for it. Do not undermine and overlook any job because you were a nurse back home; it might take you a while to get into the same profession but in the meantime find something you can succeed in.
Advice to people back home
To my people back home, I would say something similar; do not admire what you do not know. Do not be taken up by those who flash money when they come home for vacations. Be happy for them and let them do their thing as you work to better yourself. If you are meant to be someone or do something, no one can ever stop you so work hard and you will get where you want.