Markus Chambers
Full Circle
Deputy Mayor for City of Winnipeg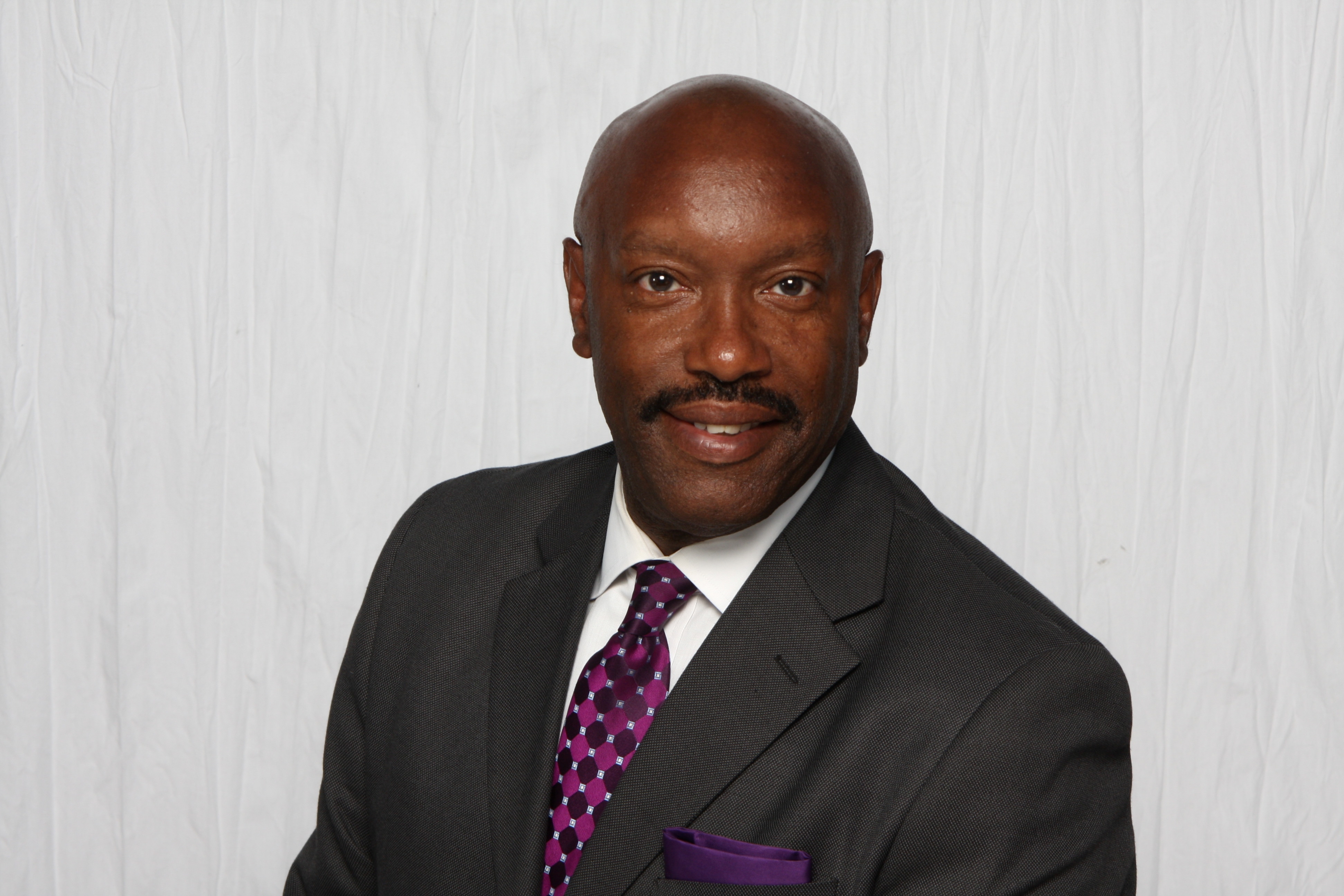 Country of Origin: England by way of Jamaica West Indies | Current City: Winnipeg
When did you move to Canada? Why did you move to Canada? How was your life like in your country of origin before you moved to Canada?
I moved to Canada in 1967 with my family and I was three years old. My parents met on the ship as they were separately traveling from Jamaica to England for their post-secondary education. My mother left Jamaica to study to become a nurse while my father left Jamaica to study to become an electrician. They met on the last night of their journey they exchanged information and continued to correspond. Eventually, the correspondences led to them courting and getting married and having us children that include five sisters and one brother. I am the youngest born, I was born a twin with a fraternal twin- sister who passed away just leading to our first birthday. It was very devastating for my mother who lost her father only two months after that. My twin sister passed away in January 1965 and her father passed away in March 1965. It was a tough period for my mother emotionally, and subsequently we came to Canada in 1967 for a new beginning , which was Canada's 100 Birthday.
My memories of my life in the UK are constructed based on what my family has told me. However, I have had the opportunity to travel back to see what it could have been like for me there, had we stayed. I still have many family members that live in the UK including my father's brothers and sisters; all went to school in the UK and have their families and relatives there. To see how my life is different from them in terms of family dynamics, I can say that my life here is much fulfilled than it would have been, had we stayed in the UK.
What was your first impression when you arrived in Canada?
 In 2017, we celebrated our family's 50th-year anniversary in Canada; we had the opportunity to reflect on those initial days in Canada. We came on March 24, 1967, which was a Good Friday and Easter long weekend. Based on the memories I have been able to construct and on what my family has told me, it was a very cold day and the snow banks were very high. There was my four sisters, my brother, mother, and father. My father actually came in January to set up accommodation and try to get to know the landscape before he sent for us to join him.
Back in 1967, Winnipeg was the fourth largest city of Canada; it was the gateway to the west and to the east. Winnipeg's population was greater than Vancouver at some point - it was Toronto, Montreal, Ottawa, Winnipeg, and Vancouver. However, as time went on, Winnipeg dropped to 7th or 8th place.There were opportunities here for my mother and father. My father got a job with the Canadian National (CN) Rail as an electrician and my mother got a job with the General Hospital at that time, now it is called the Health Science Centre.
My father is a very spiritual person; he had the opportunity to start a small Pentecostal church in England, which is still thriving to this day. When we came to Canada, he was part of the group that started the same denomination here in Winnipeg, the Church of God of Prophecy. He was instrumental in starting that church here and what I came to know was the church family as opposed to people in the community.
What were some of the challenges you faced when you moved here?
It was more so for my sisters who were older than I was, some of the challenges were being a new family in an area where we do not see a lot of our own-self based on skin and culture.  A lot of perceived racism was based on just not knowing that we are all the same. My father when he came earlier before us, he asked what children do in the wintertime, and the general response was hockey to ensure that kids maintained an active lifestyle. So, my father registered us in hockey in wintertime and soccer in the summertime, and that is where I started to cultivate friends. We fully immersed ourselves in the Canadian type of culture.
Before, the decision to move to Canada was made, my father attended an immigration trade show and sat in front of an immigration officer from Canada who extolled all Canadian virtues and talked about the opportunities here. It is quite ironic because subsequently, I traveled back to the UK and other parts of the world and sat in front of potential immigrants and told them about Winnipeg and Manitoba in order for them to make a decision to move to Canada.
Was there any support from the community to help you integrate? If yes, what were they? If not, how did you survive?
The newness of having immigrant families, there was no programming as there is now. A lot of what we did, we had to do it on our own, in terms of getting involved in the community and my father was very involved in the community.
We lived in Transcona from 1967 to 1974, we then moved to East Kildonan-North Kildonan area close to the perimeter. This was a very rural and remote area with no access to services, cable, no sewer lines, and city water. We had a septic water tank and a TV antenna on the roof of the house with three channel receptions (CBC, CTV, and French channel). We were bused to school; I went from a school of 300-400 students to a schoolroom of 90 students. I remember my brother and I were the only people of colour at the New Rosewell School compared to when we were Transcona.
What do you miss most from your country of origin?
 Growing up with close family, you have the opportunity to visit with cousins, aunts and uncles, I did not have that growing up which has made us siblings growing up hat much closer. We spent a lot of time together as a family bothers, sisters and my parents - thank God, they are still alive. My parents turn 88 years in 2019 and still very healthy and active. One of the things I miss most is spending time with my cousins, aunts, and uncles. In terms of cooking, we still get Jamaican and Caribbean food as opposed to UK foods, which back in the day, was fish and chips.
Since coming to Canada, have you visited your country of origin? What was your first impression of going back? How did it feel?
My first time was so surreal when I went back to the UK. I remember getting off the plane, looking around and taking it all in. I felt almost a sense of not belonging. I was used to being able to approach people and start a conversation; I did not feel like I had the opportunity. For example, when I arrived at the airport in London, I was carrying a billboard for the trade fair and a container, people were looking past me like they were onto their next destination. There was no help, no guidance, and no assistance, whereas, in Canada, people would stop and ask whether you needed help. I felt disconnected that way.
Nevertheless, going back to Birmingham and having the opportunity to see where I was born, the house I lived in when I was born, and how small it was, was very humbling. It really astounded me to see how a family of seven could live in that tiny apartment or townhouse. Going back to Jamaica also humbled me to see where especially my father came from and how his humble beginnings were.  To see what he is been able to accomplish, the places he has been, it set me with the value of those who have more, should do more.
What was your occupation in your country of origin and what is your occupation here in Canada? What have you accomplished so far and aim to in the future?
I was actually working with the youth care while at the University and upon graduating, I continued working with the Provincial government in youth care department. I was working with children who did not have the opportunities like I had. This exposed me to the fact that we do not have the same opportunities in life.
I then worked in the department of Family Services providing social allowance benefits to low-income families. I did that from 1990 to about 1997 when the province took over the City of Winnipeg delivery of social services. I was asked to assist in the development of the training program that allowed the city staff to learn about the province's computer system. I developed a comprehensive training package for income assistance program delivering policies. I was asked to stay and work as Policy Analyst, developing and delivering training programs and I did that for about four years until around 2001.
Shortly after taking on the role of an Immigration officer, I developed further into becoming the Regional Immigration officer. I worked with the regional areas looking on how we can attract immigrants to those regional areas. We were working on how newcomers can settle in and contribute to the economic development of those areas. I strongly felt that Manitoba is in a better position to determine its economic development instead of the government of Canada.  I traveled to regional areas like Winkler, Morden, Thompson, The Pas, Flin Flon, Dauphin, Neepawa, Portage la Prairie, and Brandon meeting with the town council, economic development officers, and local business people discussing on how we could develop the economy of the regional areas. We were working not only on how to attract immigrants but also, on how to keep them there.
I was asked to run for both provincial and federal seats at different times, but during the 2018 Black History Month, I was approached to consider running for the St. Norbert – Seine River Ward.  Currently, I am the councillor for the St. Norbert – Seine River Ward and the Deputy Mayor of Winnipeg.  I can say that I have worked and accomplished a great deal in different ways for the development of Winnipeg and I hope to accomplish a more inclusive Winnipeg. This is something Mayor Bowman and I have in common, making Winnipeg more welcoming and increasing opportunities for newcomers. We are looking at opportunities we can develop for newcomers who already possess certain skills from their countries of origin so they can improve their situations. We are also looking at attracting immigrants that are more skilled, more businesses, and equipping our children to work in their immediate communities.
One area I see that needs more improvement in representation and inclusion is the School Board trustee especially when I see myself as the only person of color attending meetings at a high level like the superintendent and trustees. There are times that the decisions made do not reflect what our classrooms look like. There is a need for more diverse groups of people to run for school board trustee in their communities.
What steps did you take to achieve the occupation you are currently in?
 My experiences as an Immigration officer really helped in preparing me for the political position. I helped in different political campaigns for other candidates before; I took political science at the University. I was part of the student council in Junior high school and high school. I had an interest in participating and in helping my community and different levels of government. More so, I thought I needed to invest in my children and in more time to spend with my family. I also did a lot of volunteering.
 In terms of opportunity, there was a boundary change in the area where I live and a new area (St. Norbert-Seine River) was created. I had a lot of support from the relations I had developed in my previous jobs to contest in this area, as there are a lot of newcomers. I had strong support from the Indo-Canadian community, the Francophone community, the Chinese community, and the African community. I felt also that it would be a great opportunity to have someone of color to be elected and I became the first person of colour to be elected into a high government position.
How has your life changed since moving here?
Being here in Canada has pushed my siblings and me to be successful. If we had stayed in Jamaica and England, to some degree, there may not have been that extra drive for us to be as successful. My parents have always instilled in us that in order to be equal, we have to give 150% and not 100% and we had to work harder to be acknowledged. We have to work harder to be different. This is something I had to keep at the back of mind when I was campaigning for this political position, I had to work harder like I was one vote behind regardless, of what I was hearing at the doors. I always worked with a perspective that I was one vote behind and I needed to catch up with other candidates.
What advice would you give to newcomers in Canada?
This goes back to community involvement. This is something I witnessed and watched my father do. I remember when the city was trying to put a landfill close to the area where we lived; there was a concern about methane slippage into the groundwater. My father mobilized the community members to challenge that decision. From a religious standpoint, I was involved in our church by knocking on people's doors to invite kids to Sunday school. I did this up to until I was 20 years. We picked up kids from all background from their homes and drove them in the church van to Sunday school.
As a parent, I have been actively involved in my children' activities; I took up a role as a coach, manager, and parent rep. I volunteered to sit on the board of trustee for United Way of Winnipeg for six years; I sat on the cabinet for the Canadian Museum for Human Rights for 10 years. For the last four years, I have volunteered with the St. Boniface Research Foundation.
I recommend being involved in the community, the minute you step off the plane and unpack your bags, get involved. By getting involved in the community, you get to meet with people, gain new experience, and share experiences with others.
What advice would you give to people back in your country?
 I always admire the pioneers that have actively chosen to leave everything they know and everything they are comfortable with to come to a new country and start all over. It shows a lot of character, a lot of initiative and those individuals inspire me. For the individuals that may see Canada as a place of opportunity, work towards it. Look at the opportunities we have here in terms of employment, the language (English and French) and work towards those opportunities in terms of education, training, and work experience. For those living in their countries, we all have opportunities to make our lives better; you should be more accepting and welcoming of others.
What advice would you give to Canadians on how to relate with immigrants?
 Apart from the indigenous people in Canada, everybody else that has been here for generations come from somewhere else. Canada is built on the fabric of weaving of different cultures. When you look at Folkrama that is celebrating 50 years, we have the opportunity to educate ourselves and learn that our differences make us the same. This is the message we need to share. We may be different, have different beliefs, or have a different understanding of how things work but, fundamentally, we are the same. We all want a safe place for ourselves and our families and we want a place we can explore opportunities.
When somebody says that 'immigrants are stealing our jobs," this is simply untrue. There are varieties of jobs that are consistently vacant and have a lower rate of jobless percentages of vacancies. For example, in the IT industry, the unemployment rate is two percent whereas, the national employment level is 6% in terms of other occupations. When, I think about other occupations like the long haul trucking jobs, young Canadians do not want to take those jobs.  The reason they do not want to take those jobs is that they do not want to be away from their families for 10 days or 2 weeks at a time. The jobs at  Maple Leaf Foods in their meat cutting and processing factories are typically other jobs Canadian-born does not want to take; they see such jobs as strenuous. Both industries need workers to get goods to market so, for someone to say that immigrants are taking their jobs is simply untrue. People need to be educated about immigration-related issues and the role of immigrants in the Canadian economy.
We need to embrace Canadian values and culture. Canadians are very friendly; we typically do not criticize other countries. We have the ability to keep peace and maintain our environment. Immigration is going nowhere, we need it therefore, we need to be more welcoming and create more opportunities that make the newcomers' transition seamless. Reality is that we have an aging population with a dynamic and growing economy therefore; we need immigrants to keep our economy growing.